Want to nail your next interview?
FREE DOWNLOAD: "10 Questions Every Lawyer Should Ask In A Job Interview"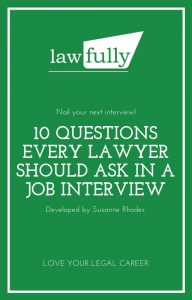 For a limited time, you can get instant access to our most popular download.
Understand and set expectations
Wow your next interviewer
Learn the opportunities
Find career growth
You Know the Law. We Know Legal Careers.
Everything leading up to your current legal job has prepared you for practicing law. But did anyone (including you) ever ask which area of law was the best fit for you?
​
You've been to law school. You've passed the Bar. You have a job as a lawyer.
How do you know it's the right job for you?

What are your plans for growing your practice?

How are you building your career?

The truth is, most lawyers don't know. A lot of lawyers don't even know all the options that exist for their career, and many of those lawyers are unhappy.​
Lawfully can help.​
A Proven System
Find your practice area. Follow the action steps. Stand out from the competition. Love your legal career.
Lawfully e-courses are structured so you can find the law area that aligns with your strengths, take the steps to network your way to that law area, have a resume to impress, wow people in interviews, and land the legal career you love.
Lawfully showed me how broad the practice of law can be, and then gave me the tools to focus it to best suit me.  I have a better understanding of my strengths after taking the Lawfully Assessment, and the expert videos and materials have helped me define my legal career goals and align them with those strengths.

Corporate Counsel

Susanne is a passionate and enthusiastic lawyer and entrepreneur who has combined her years of legal expertise with her desire for deeper engagement in the legal profession.  The culmination, her amazing course, is a guiding light for happiness and fulfillment in the legal profession.

Attorney
CAREER LAUNCHER
Bundle and Save!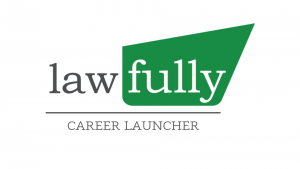 Gain unlimited access to all Lawfully courses and save with Career Launcher. You get all the same great information, downloads, action items all in one course bundle.
---
PRACTICE CLARIFIER
+
PRACTICE NAVIGATOR
+
PRACTICE CREATOR
+
PRACTICE BUILDER
---
Love Your Legal Career!

Meet Susanne
Your legal career should be more than just a paycheck.
I started Lawfully to help lawyers find the right fit for their careers.
I am a former litigator who is now singularly focused on making sure lawyers reach their full potential, thrive where they practice, and continue to make the law a noble and revered profession.
I was an accomplished civil litigator with several trials, a prison-based multi-day deposition, and countless pleadings and hearings under my belt. I connected well with clients, experts, and opposing counsel (usually!), and I enjoyed the continual learning that litigation affords to lawyers.
However, I was professionally unfulfilled.
I had invested so much time and money into being a lawyer, but I was lost, in debt and didn't know what to do.
I transitioned to legal recruiting and have worked with hundreds of firms and candidates. I understand the law, I know what firms are looking for, and I can help YOU navigate your way into a legal career that fits you…a legal career that you love.
The Lawfully e-course is designed for lawyers like you – like I was – who know there has to be more than just billable hours and document review. Take the assessment, learn who you are and which area of law best fits you and start practicing law, fully.